Chainsaws are a kind of inseparable part of any handyman or carpenter's toolkit box. Over more than 200 years, the technology had evolved so much that, it had taken the user's effort to a minimal point.
But there is a sweet side effect of this development and evolution. And that's the process of choosing one right brand out of dozens of them in the market. Especially, there are several top-notch brands that produce chainsaws. And selecting one from the lot can be hard.
To help you out, we've picked up 5 of the best chainsaw brands in the market and talked about them and their top chainsaws. Have a look-
5 Brands that Make Best Chainsaw In The World
Brand 1 of 5: Husqvarna – top chainsaw Maker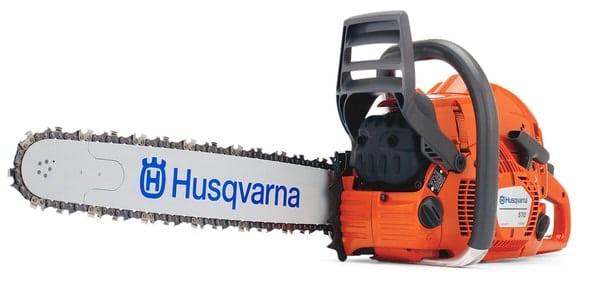 One of the top-notch brands that are noteworthy in 2021 is Husqvarna, which is still holding that same value. Let's have a quick look at its brand history and chainsaws-
Originally, it's a Swedish company, found three centuries ago in 1689. Initially, the brand used to produce muskets. Over time, they have partitioned themselves and evolved for a lot of changes. Now, they own a number of companies and product lines.
The brand had basically ruled the zone of power tools, where a lot of research, development, and customization had taken place. Chainsaw had been one of the richest and most popular product lineups of them for all time.
They have brought up a number of revolutionary features and introduced new to newer technologies to the chainsaw. Some of the mention-worthy features are Low vibration dampeners, Trio brake system, air injection system of the centrifugal type, etc.
Top Chainsaw Models By Husqvarna:
Brand 2 of 5: Black+Decker
The second company in our list might not have a heritage of multiple centuries, but it's not a newborn brand either. Black and Decker have a proud history of over 100 years since its establishment in 1910.
Since the dawn of the company, innovation, wisdom, and development had been synonyms of their product excellence. They have brought up over 100 variations of typical power tools that had received a huge round of applause from the woodworkers and carpenters.
In terms of the features in chainsaws, there are some notable features as well. As they're solely focused on power tools as one of their richest brand identities, you can wonder how these features work. The list contains an easy oiling system, tool-less chain tensioning and Li-ion battery system, and so on.
Best Chainsaw Productions of  BLACK+DECKER
Brand 3 of 5: Stihl – Most Popular Chainsaw Maker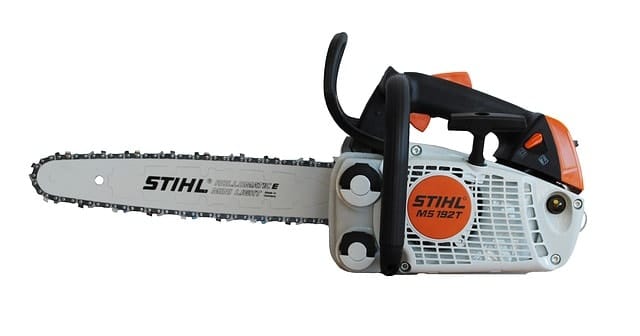 Stihl is packed up with almost a century of experience in the field of hand and power tools. To be exact, the lifespan of this popular brand is 90 years(1926 and onwards). Since its establishment, chainsaw had been always ion their good book. And eventually, they've adopted a manner of 'easing up' the uses and functions of this power tool.
Stihl has a lineup of both professional kind and amateur kind of user's preferences. Apart from the well-versed vibes, they also keep innovating for new to newer features in chainsaws. Some of the notable features are centrifugal clutch technology, chain braking technology, anti-vibration operation system, long and durable air filter design, and so on.
Top Chainsaw Models from Stihl production house
Brand 4 of 5: Craftsman
If you've been up to carpentry, woodworking, or any other kind of handyman shop, there's no chance that you've not heard about Craftsman. The root of this brand was planted back in 1920, and from then, they've created a number of milestones in the game.
Initially, they've focused on making power tools like impact wrenches and so on. After all, they've branched out into several segments and picked up more types of hand tools, power tools, and tools accessories for further production.
In the case of saws, they've set a number of benchmark features in their models. Some of the notable features are like spark arrestor screen, low kickback chain, chain catcher, tool-free chains adjuster, etc. Apart from these functional features, there are a number of additional features as well for safety. Therefore, safety and user comfort had always been concerns of Craftsman.
Top Chainsaw Models made by Craftsman Brand
Brand 5 of 5: Poulan Pro Chainsaw producer
The brand Poulan Pro had been another bright name in the field of woodworking and carpentry tools. Especially in power tools, they've made a good impression among the users. The company was founded back in 1946, and since then they've focused on the chainsaw. Over time, they've focused on other power tools and tools accessories.
With 70 years of experience, Poulan Pro is way ahead in terms of innovation and technology. Especially, several features like Oxypower, electronic brake chain motor, Li-ion battery power, anti-vibration of advanced grade- these are the features that Poulan Pro had brought up into the market.
Overall, they're worth the consideration of any serious buyer of premium grade, user-friendly chainsaw.
Top Chainsaw Models from Poulan Pro brand
Bottom Line
Apart from the right brand, there are many more buying factors to chose from. If you're convinced about one brand of this list of 5, you might proceed to dig deep about other selling points of a chainsaw.
Good luck!