If you're new at using a miter saw then you might have noticed that it cannot cut angles greater than 45 degrees.
But, you do not need to worry because this step-by-step guide will help you cut angles past 45 degrees like a pro.  
Make sure to read this guide thoroughly as we have added some tips and tricks to help you.
You will find all the information you need in this guide, which includes: 
How to set up a jig

Tools required

Jig as a point of reference

How to cut angles greater than 45 degrees

How to cut 60-degree angle cut 

FAQs

Precautions you need to take
Let's get started right away.
How to Set Up a Jig? - Quick Step-By-Step Guide
It is quite simple to cut angles more than 45 degrees. However, before you get started, the first thing you need to do is set up a jig. This will help you make various degree cuts using a miter saw. 
Therefore, you must know how to build a jig before you dive into a guide to make cuts greater than 45 degrees.
Now let's take a quick look at how you can set up your jig. 
Step 1: Choose a scrap wood piece
Choose the size of scrap wood according to the size of the base and fence of your miter saw. 
Step 2: Secure the scrap on the fence
We suggest that you use clamps or glue to stick the scarp to the fence. Clamp the wood piece for a few cuts, but if you have to make repeated cuts then glue it to the fence.  
Step 3: Adjust an angle
The saw blade must be adjusted accurately at a 45-degree angle. 
This is a really important step because your future cuts would depend mainly on your jig's angle. 
Pro tip: To avoid any errors, double-check the adjusted angle.
Mark the position on the piece of wood where you want to cut. Then, unplug the saw and lower down the blade to check whether the adjustment is aligned or not. Make changes, if needed.
Step 4: Make cuts
Adjust saw blade on left or right side of scrap and cut. 
On the other side, repeat the same process and make another cut. A little triangle piece will come out of it and your pyramid-shaped jig will be complete.  
Now, the Jig is ready to use for making cuts greater than 45 degrees.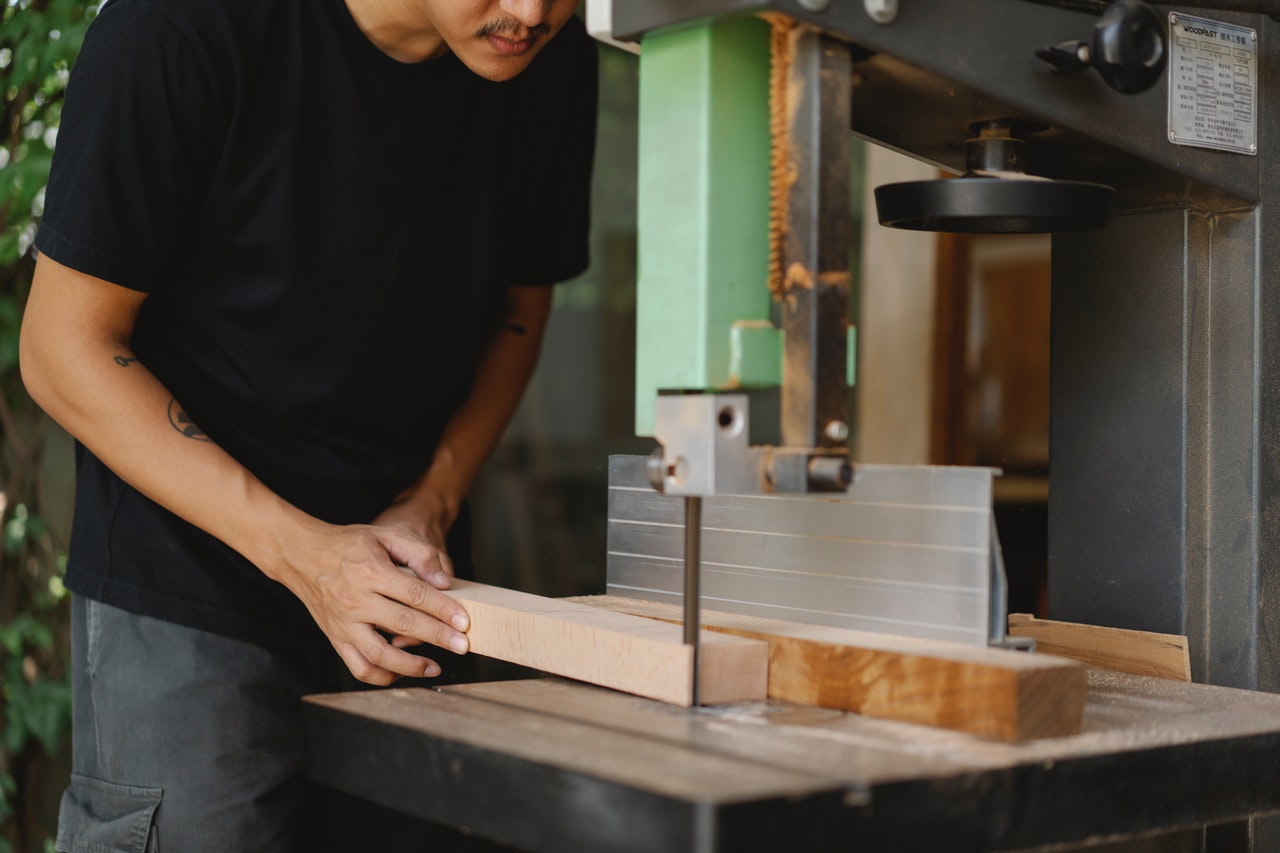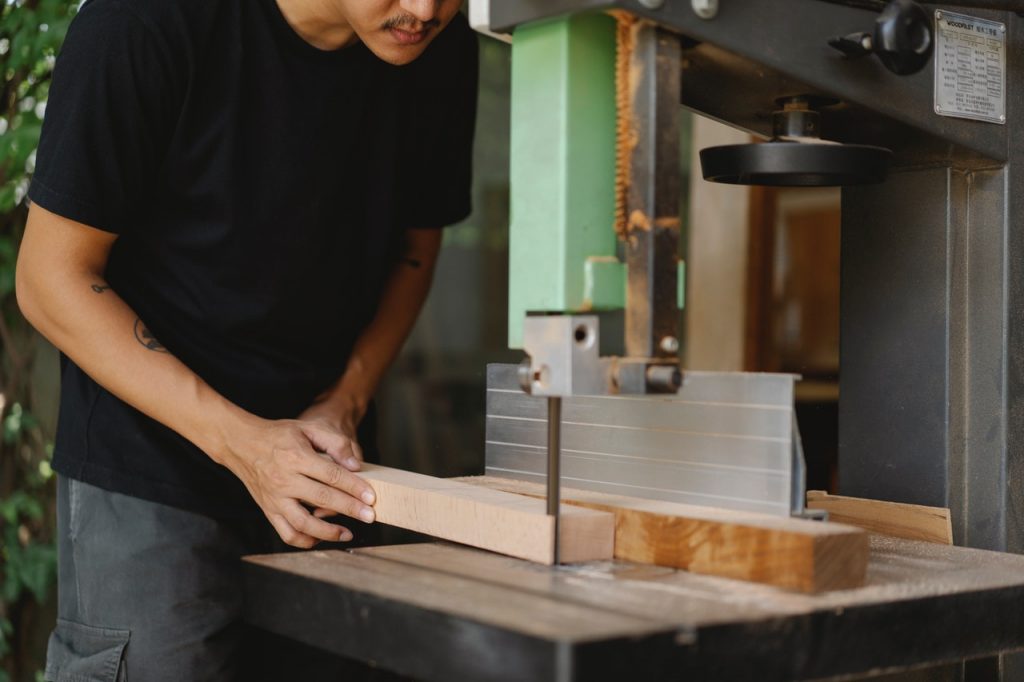 A Quick Checklist of Tools required
First things first, you must make sure that you have everything you need to begin cutting angles greater than 45 degrees. 
However, It takes a little bit of preparation, all you need to do is to make sure that you have sufficient room for your workspace and have gathered all required tools.
Here's a list of tools that you should have with you before getting started:
A good quality miter saw

Pencil or chalk 

Protractor 

Ruler

Scrap wood piece for jig

Glue or clamp

Nails or screws 

Safety glasses
Jig as a Point of Reference
You must understand that the use of a jig to make cuts past 45 degrees relies heavily on the miter's adjustment.
The jig accounts for a 45-degree angle. 
So, remember to subtract 45 from the angle you need your cut at. For instance, you need to cut 50 degrees, for that you should adjust your miter at 5 degrees since the remaining 45 is served by a jig.
You can use the following equation to adjust the miter to avoid errors
Miter setting = Desired angle – 45
We have made a reference chart for your better understanding of miter adjustment with jigs.
                         Desired angle

           Miter setting

       

                                70  

                          25

                                55

                          10

                                85

                            40

                                60

                            15
Hopefully, you have an idea of adjusting angles on the miter saw by now. Let's look at our step-by-step guide.
How to Cut an Angle More Than 45 Degrees on a Miter Saw - Step-By-Step Guide
Step 1: Prepare The Jig 
Miter saws are limited to cut angles up to 45 degrees. So, to cut angles past 45, you have to set up a jig first. 
Follow the instructions given above in the section " how to set up jig". Also, make sure to hold the jig against the fence with help of glue or clamps.  
Pro tip: Before operating the miter, make sure to put on gloves, safety glasses, and earplugs too. 
Step 2: Adjust the Angle on the Miter
The angle you want to cut at must be subtracted from 45 to obtain your desired angle since the 45 degrees is served by a jig and you need to cut it out.
Then, adjust your angle on the miter gauge.
This step is very important because all cuts are all about measurements. You can check the explanation and reference table given above to avoid confusion.
Step: 3 Operate The Miter Saw and Cut
Place the workpiece against the jig. Make sure that the jig is secured to the fence. Then, mark the point where you need to cut.
Pro tip: Inspect marking twice before slicing it using a square or ruler. 
We recommend you ensure that the saw blade falls exactly on the marked line to do so, unplug the saw, and lower the blade on the workpiece. Correct any alignments, if needed.
Operate the saw.
Precaution: Avoid pushing down the saw blade too hard. You should keep that in mind while operating because it avoids accidents. 
Looking for more resource guides? We've got them right HERE.
How to Cut a 60-degree Angle on a Miter Saw - Step-by-Step Guide
Miter saws require a special technique to cut angles larger than 45. However, the techniques can vary depending upon the angles.
In the sections given above, we discussed a method for any angle greater than 45 or about cuts in general. 
This guide is on how to cut specifically a 60-degree angle with a miter saw.
Step1: Make a jig
Initially, you need to have a scrap wood piece in line with the dimensions of your base and fence. Now, set the saw angle at 30 degrees and cut the scrap on either side so that a triangle wood piece comes out. 
Step 2: Set the Saw Angle
This is the most crucial step. This is mainly because woodworking requires perfect adjustment of angles. We have to set the miter gauge at 30 degrees so that we get a final cut of 60 degrees angle. 
Step 3: Make a Cut 
After, you have created a 30-degree jig against the fence and adjusted 30 degrees on the miter gauge.
Secure the jig on the saw table, to avoid cuts in any wrong direction. Place the wood piece you need to cut against the jig.