No matter what kind of woodworking project you're working on, it's almost of zero value as long as you provide it with your magical touch of finishing.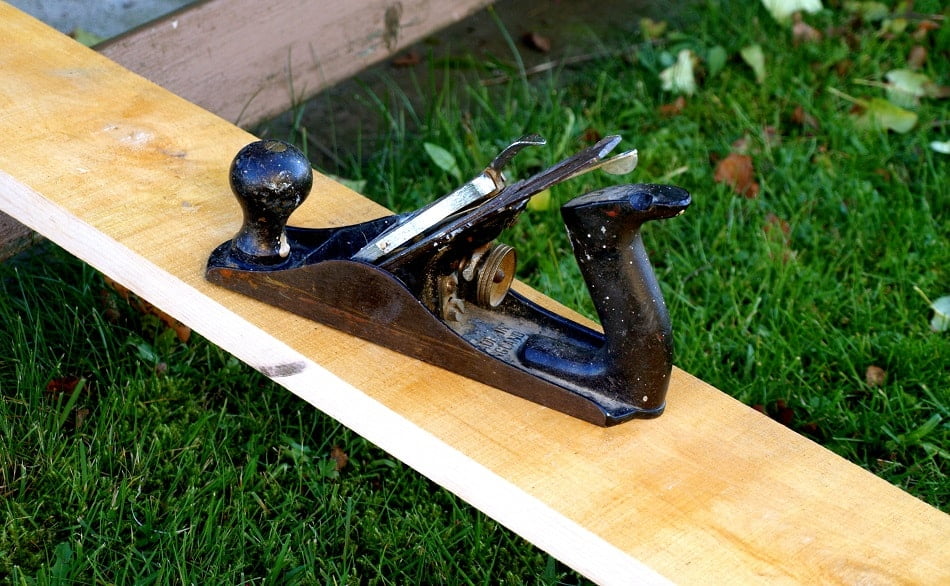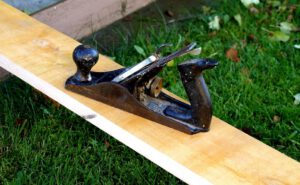 On that note, the finishing or planning tool is no less important than any other woodworking tool within your toolbox.
But as there is an overwhelming number of brands and product options out there, it's hard to put your hand on the best hand planer. And that works for everybody who's not a hand planer mastermind!
Therefore, we've done thorough research across the market of 2021, and hand-picked 8 of the best manual hand planers on behalf of you. And this article crafts the unbiased, hands-on review on those premium picks.
Let's get started-
Top 7 best manual hand planer Reviews 2021
1.

GreatNeck C4 - best budget hand plane
Hands down to one of the very few planers who can actually get a handful of useful features within a very low cut price point. It's budget friendly manual hand planer. With tons of satisfied customers, the GreatNeck C4 Bench-Jack Plane is our #1 choice on the list. GreatNeck make it beginner friendly, it is the #1 best hand planes for beginners.
The core body is made of die-cast iron, hardened, machined and polished to a smooth and durable one. The other parts that come along, are also composed to be impeccable and high quality. We'll focus on the parts shortly again.
As it's all about trimming rough wooden surfaces into smooth ones, let's focus on the cutting edge. This planer features a 2 inches wide cutter that is tempered and hardened. You would need less sharpening and the overall planning work will be way faster with such a cutter.
To provide an extra layer of control, there are two wooden handles. The edge of this tool is quite adjustable. And this adjustability works both ways of the depth of cut and lateral depth. With a firm control on both of them, you'll get to meet ends of both worlds.
And in case you are going to need a blade replacement, GreatNeck PLS2 blades are there for you.
Talking about the brand, GreatNeck had been able to grab some real juice of customer satisfaction. The other brands that they hold under their roof are- Sheffield, Mayes, and BuckBros. You might have heard them around in case you've been a toolsman lately.
2.

Stanley - No.4 Premium Bench Plane
This is our second installment from the inventory of Stanley, and this time it is the Stanley – No.4 Premium Bench Plane. It's quite pricier than the other Stanley planer we talked about, but it has a handful of improvements over that one.
We will break down the features and specs and why we found it worthy of the price that it asks for. Let's dive in-
First thing first, let's talk about the planer body material. Instead of tempered steel, this tool is made of extra-thick A2 steel. It's ⅛ inches thick, to be precise, and that's the reason why it can provide excellent edge retention while you're working on your craft.
The whole design of the frog and base is made to be one piece- no joint or collaboration needed. As a consequence, it will be free of any kind of chatter or any similar occurrences.
We've highlighted on the body structure, now let's shift our radar to the handle and knob. Well, these two parts of this planer are also made to be strong, as we get cherrywood as a building block of these two. On top of that, the finish had been done in a way that the overall tool becomes so comfortable to handle.
In case you want to lock and adjust the tool on your workpiece, you have a Norris-type adjusted with it. There is a lateral locking feature as well.
3.

Grizzly Industrial H7566-14" -best smoothing plane
In the world of hand Planers, some of the models come up with a very high price tag, and they sport premium quality. On the other hand, some of them are quite budget-friendly, but not so durable when applied for hectic use.
To meet these two ends, we have got a hand planer that's within mid-range and offers a great value for the price. It's called the Grizzly Industrial H7566 and here go the features of this planer-
It's made of cast iron(the base), promising a rigid built quality. Among all other parts, there are rosewood made handles and knobs, which is quite appreciated by our experts.
On top of that, the full plane iron adjustment, the frog and lever caps and the chip breakers are significant add-ons for a mid-range manual hand Planer like this. On top of that, there is also a knurled brass adjustment nut, taking its usability to another level.
To improve the sliding action performed by this planer, there is a ground serrated sole. What is does it- it reduces the resistance of the friction and lets you work with less manual effort anyways.
The level of precision and finishing of the overall built quality really deserves a round of applause. And satisfying the customer's needs, it will last for months and years of non-professional operation.
About the price point, it lies neither on the low end of the price range, nor the high end and expensive ones. Being a win-win situation for both the buyer and the brand itself, we marked this as one of the noteworthy features of Grizzly Industrial H7566. The rest of your buying decision is up to you.
4.

Taytools 469614 - Bench Hand Plane Review
The runners up of this roundup listing is the Taytools 469614. As you might notice in the picture, the outlook of the tool quite tells about its structural strength, and it doesn't lie at all, we are surprised when make this Taytools plan review. We got quite a few selling points of Taytools 469614, which we'll break down in bite-size chunks below.
First things first, hands down to the rigid and nearly indestructible built quality of this tool. Both the body and the frog are made of ductile cast iron, which is the best in the game.
On the other side, the knob and the tote are no less in terms of built quality. Both of them are made of premium Sapele. Before putting them together, they were also oiled and hand-rubbed to ensure top-notch durability.
Finally, the iron that they used is tempered to 55-60 Rockwell C, sporting a thickness of 0.120 inches and a width of 2 inches.
That was about the built quality, what about the functions?
This smoothing plane achieves a flat and smooth finish faster and better than many tools around. Specially, when it comes to discerning woodworking, it's a tea of every carpenter's cup.
The frog that we talked about can be adjusted back and forth for quick adjustment. The yoke is a solid casting at one piece, with not even a slight chance of breaking up under high load. The cap iron screws are of brass, with a polished coat on top of it. And lastly, it provides you with a bed angle of 45 degrees. If you are looking for best non electric hand planer, This Taytools 469614 Manual Hand planer for you.
5.

WoodRiver #4 - best value hand plane
Eventually, we've landed on the last pick of the list, where we've got the WoodRiver #4 Bench Plane in hand. If you look deep into this planer, it's one of the priciest models of the list. But when we get to explain the features in detail, you will know why.
First, thing first, we've selected the #4 bench planer size for this discussion. But there are four more sizes available. Very few of the planers will give you such diversity to choose your right size from. And all of these 5 sizes sport the same kind of structural strength. And the next few sections will be about describing those right away.
The first USP of this tool is it's high carbon steel-made structure, which happens to be one of the most rigid ones. The handle material is light and well finished with hardwood. The overall model is designed after bedrocks, which is Stanley's one of the best product lines.
The length of the planer body is 9-⅞ inches, which is pretty usual. On the other hand, the blade length is 2 inches. Such dimensions make it a well fit for works like collectible tools for almost all of your woodworking projects.
Before closing, we would like to mention the Bubinga handles of this tool, which is a fine example of comfortable and controllable planer handles within any price range. It is the best hand planes for beginners, who are new at woodworking job. 
Just like the handle, the sole and the sides are also machined to be flat and precise. Plus, it has got every single virtue of the planers to form the earlier inventories of WoodRiver.
After all those explanations, you might have understood why we told it to be a worthy investment of the money.
6.

Stanley 12-404 No. 4 Adjustable Bench Plane
When it comes to hand planer, the no. 1 complaint craftsmen have is durability. Well, not anymore as long as you have the Stanley 12-404 in your toolbox.
At first glance, Stanley 12-404 looks to be a 9-¾ inches bench plane with a rigid built quality. The cutter length is 2 inches, which is precisely good enough for amateur and professional craftworks.
It's a bench plane made out of hardened and tempered steel, which sports a precise and durable cutter edge. Also, such roughly made hand tools are supposed to last for years, which it does. It's free of the acquisition of fatigue and holds the accuracy at work for years of operation.
The next perk of this tool is its adjustability. With that, it becomes easier to establish this plane on uneven or hard materials. No matter if it's the depth or alignment, you've got it all in order to have a point-precise control over your workpiece.
On top of the adjustability, you've got a quick-release mechanism along with a couple of high-impact polymer knobs and locks. These polished and contoured knobs and locks give you a great grip on the tool, making your life easier as a craftsman.
When you are up to working on a benchtop project, mostly what you'll be looking for is the freedom to fine-tune your workpiece with as much accuracy as possible. Keeping that in mind, Stanley had given their best to design something exactly what you'd be looking for.
7.

Caliastro No. 4 Smoothing Bench Plane
The next planer is a no. 4 size bench plane from the inventory of Caliastro. It has a regular sizing of 9.75 inches of length and 2 inches of width. For regular woodworking, crafting and smoothening, it's one of the finest choices for any carpenter/craftsman.
The most important aspect of a bench planer is its blade quality. On that note, this planer has got steel made 2 inches blade, which is hardened and tempered for precision and durability. So, it can work on both hard and soft workpieces with much of your manual effort.
The control knob is a wedged one, giving it an additional layer of comfortable handling. It's made of solid brass along with a coat of epoxy. Therefore, you can expect a longer lifespan from it compared to other similar planers available in such a price range in the market.
Although many of you might not find it impressive, we'd like to take a moment of appreciation for how Caliastro packs the plane. They send it to your doorstep with a cold-stone sharpened blade along with a layer of packing oil on the planer.
That's the reason why we had found almost no packaging/breaking issue while delivering, which most of their competitors are accused of.
As we've said, you get the tool with the blade sharpened by a cold stone. So, while you will be needing a sharpening over again, you should also go with the same kind of material. Otherwise, the blade quality and performance might decay over time. Done in the right way, both blades can be constantly sharpened and touched up.
Once you are not getting to use the planer, use a wrapper to make it rust-resistant. Also, keeping it stored in a dry place will also deduce the change of rust catchup.
8.

WoodRiver Low Angle Block Plane
The WoodRiver low angle block plane is the most trusted tool by the woodworkers which delivers an extraordinary performance. That's because the improved base casting strengths the weak points of the older design and blade bedding area.  
On top of that, with the help of the upgraded mechanism of blade adjustment, you will not feel any difficulty adjusting the blades. In fact, the smooth, adjustable, and fine-tuning of the mouth will surely allow you to create work ranging from coarse to whisper-thin shavings.
Besides, the classic design of WoodRiver block plane features knuckle Style Lever Cap and a 12-degree bed angle.
To make the block plane sturdier, it is coated with a high carbon tool blade. The strong blade holds the edges very well. Due to the high carbon coating, the blades sharpen quickly on any type of sharpening stone.
Undoubtedly, WoodRiver is always committed to providing the best quality and design. So, for a strong and smooth operation, try out this excellent tool. And hopefully, you will be highly impressed with its performance.
Consider when buying a Best Manual Hand Planer for a woodworking job.
So far in this roundup manual hand plan review, we've talked about some of the best-rated manual hand planers of the market. But that alone is not sufficient to enlighten you as a conscious buyer. Therefore, here goes the complete buying guide &  hand plane basics to recognizing the best manual plan for you-
The Purpose wood plane:
Surely you know hand planer uses, so why you are here to chose the  quality hand plan for woodworking. There are a number of purposes that you can use a hand planer for. Firstly, it's smoothing up objects that are through the primary steps of creation. Next on, it's about finishing an uneven surface to acquire a better outlook and so on.
Based on the material(wood) you're working on, the choice of blade and planer body might vary. Keep an eye on that while you're making your purchase decision.
The Body Material and Finish the hand planes:
The durability of a surface planer quite depends on how heavily you're using it for purpose. And that brings us to the building material of the blade, the knob and the other parts of the planer.
Apart from the material, it's also the finish that we would take into account. The better finish you have to your planer, the more usability it will provide you with.
Fine Tuning Your Workpiece:
While working with the planer, sometimes it's the macro level finishing that you've to deal with, and sometimes it's more precise. The length of the planer body and the blade are the two things you should consider on that purpose. Also, keep a sharp eye on the depth of the blade adjust-ability.
The Price-quality Ratio of wood planes:
Last but not least, it's the price-quality ratio that we'd pick as a buying consideration. While you're about to work with it professionally, you won't mind investing a few dollars more in order to have a years-long solution to your planning chores.
In case you're a rather amateur and got to work on DIY garage stuff only, a mediocre price range might suit you better.
Types Of Hand Planes:
A number of variations of hand planes are popular to woodworkers around. Among them, we have got a list of four types of hand planes that are most popular. Here it is-
Scrub Planes: Very compact and used for quickly removing layers of wood from any wooden piece.
Bench Planes: A pretty common planer with four sub-categories- the jack, jointer, fore and smoothing plane.
Shoulder Planes: These are mostly used in cutting recesses while you have to join two wooden pieces together.
Block Planes: The planes are more like a scrubbing unit that is meant for stock reduction.
Apart from these four, you can also hear names like bullnose planers, jointer planers, rabbet planes, plough planes, etc.
Bottom Line:
Alright, we've got to the bottom of this content. As it was all about getting the best manual hand Planer into your hand, we guess it's been sufficient for you. In case you still have an answer in mind, we have the comment section wide open. We'll definitely get your queries all together and get back to you.
Cheers!