We understand that installing the blade on your Ryobi Circular Saw can be intimidating especially if you are doing it for the first time.
However, you do not need to worry because this step-by-step guide will help you safely install your blade like a professional.
Remember to read this guide completely, we have added some tips and tricks for your benefit.
Quick Summary
---
In this extensive guide, we have added:
How to install a blade on your Ryobi circular saw through a step-by-step guide
Safety tips you need to keep in mind
An extensive FAQ section
Step-by-Step Guide on How to Install the Blade on a Ryobi Circular Saw
If you own a Ryobi circular saw and want to install the blade yourself, follow this step-by-step guide to complete the task efficiently.
It is crucial that you take safety precautions before you get started to avoid any accidents.
Without wasting any time, let's dive straight into it.
Step 1: Place your Ryobi saw down on a flat surface. Make sure that the blade side is facing upwards.
Step 2: Find the Allen wrench from the back of your Ryobi saw and remove it.
Step 3: Press the blade lock on your Ryobi circular saw so that your blade does not rotate whilst you install it.
Step 4: Take the blade and place it inside your saw. Remember to keep it facing downwards.
Step 5: Adjust the blade in place and make sure that it is in the right position.
Step 6: Place the blade washer and the bolt of your Ryobi circular saw in place.
Step 7: Tighten the screw of your circular saw blade. Remember that you need to turn it counterclockwise this time.
Step 8: Put your Allen wrench back on the back of the saw so that you do not lose it because you will need it in the future.
Step 9: If you removed your power batteries back in your Ryobi circular saw, remember to place them back.
Step 10: You are done. Now you can continue with your tasks.
Important Tips to Consider Before you Change your Ryobi Circular Saw – Quick Guide
You should choose a blade that is recommended by the manufacturer.
Read the manual before you install your new blade.
Check the manual for the size of the blade before you purchase a new one.
Remember not to apply too much pressure whilst installing the blade on your Ryobi circular saw.
Use oil once you remove the washers and the bolts of your Ryobi circular saw.
Use the tools that come with your Ryobi miter saw so you can easily remove the bolts.
Safety Measures You Should Keep in Mind – Complete Checklist
Before you decide to install the Blade of your Ryobi Circular saw, it is important to take precautionary measures.
This is because the blades of a Ryobi circular saw are really sharp, one small slip could lead to a fatal accident.
To avoid this, here's what you can do:
Remember to always wear your safety gloves whilst handling the blade. This will save you from any cuts or lacerations.
We recommend safety goggles to avoid any shavings from damaging your eyes.
Read the manual before you get started, this step is crucial so that you do not make any mistakes.
Check the power supply, make sure that the switch is off. If your saw runs with batteries, remember to remove them first.
Remember to press the spindle lock button and stop the blade rotation before you get started to ensure safety.
Why does my Ryobi circular saw stop working when I am using it?
Here is a list of possible reasons why your saw stops working while you are cutting:
Your blade does not have proper support
The workpiece does not pinch the blade correctly
There could be a chance that your circular saw is damaged
Your blade is loose ( this can be dangerous, so be careful whilst checking
Your blade is warped ( this could be because you applied too much pressure whilst cutting.
Your circular saw blades have become dull over time and need sharpening
The motor of your blade has malfunctioned
Your blade is overheating ( you might need to wait for it to cool down before you use it again
The cable or the batteries of your blade are frayed
Your main power connection is weak
You are pushing too hard
Please note that the issue could be different depending on the usage or type of circular saw you have.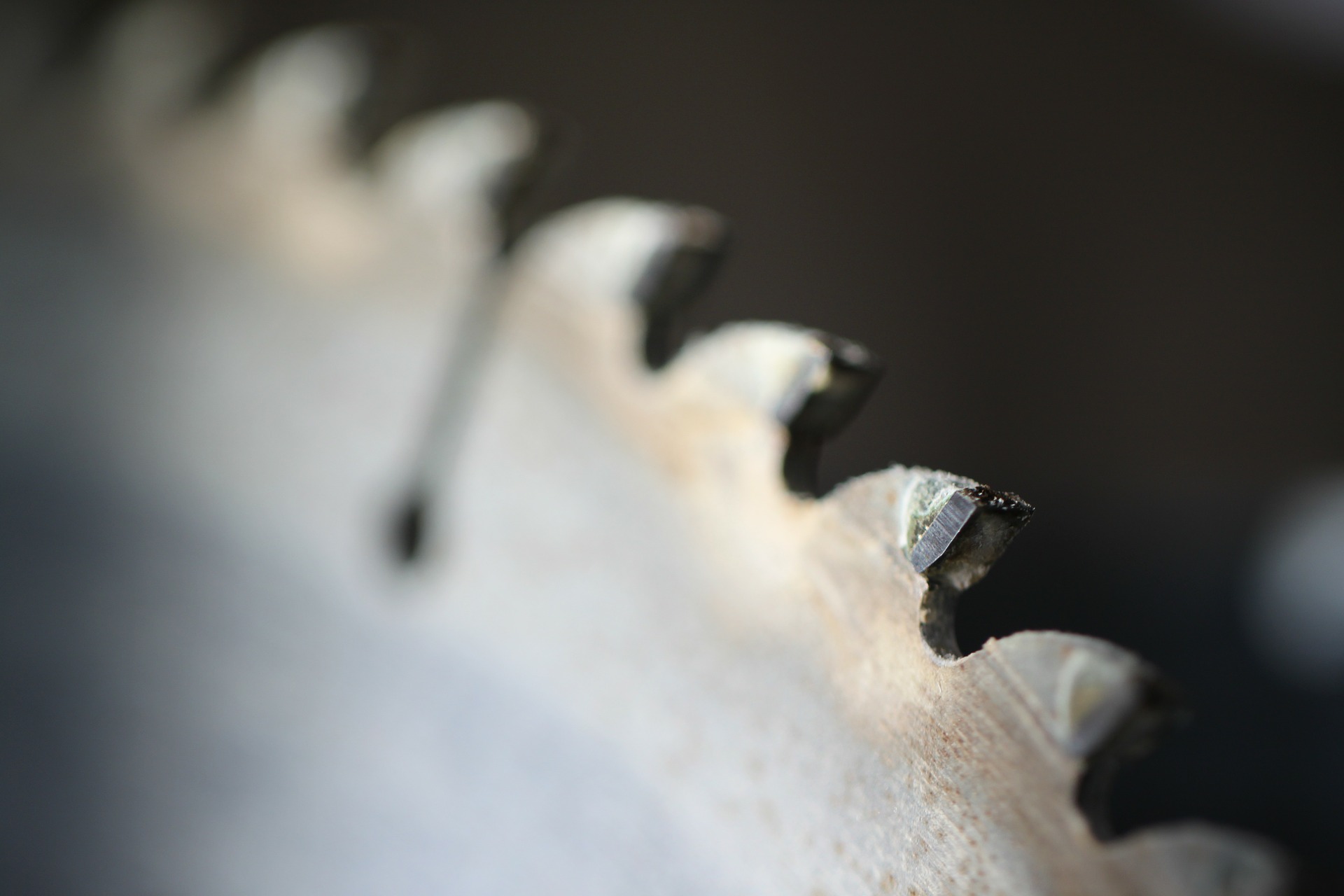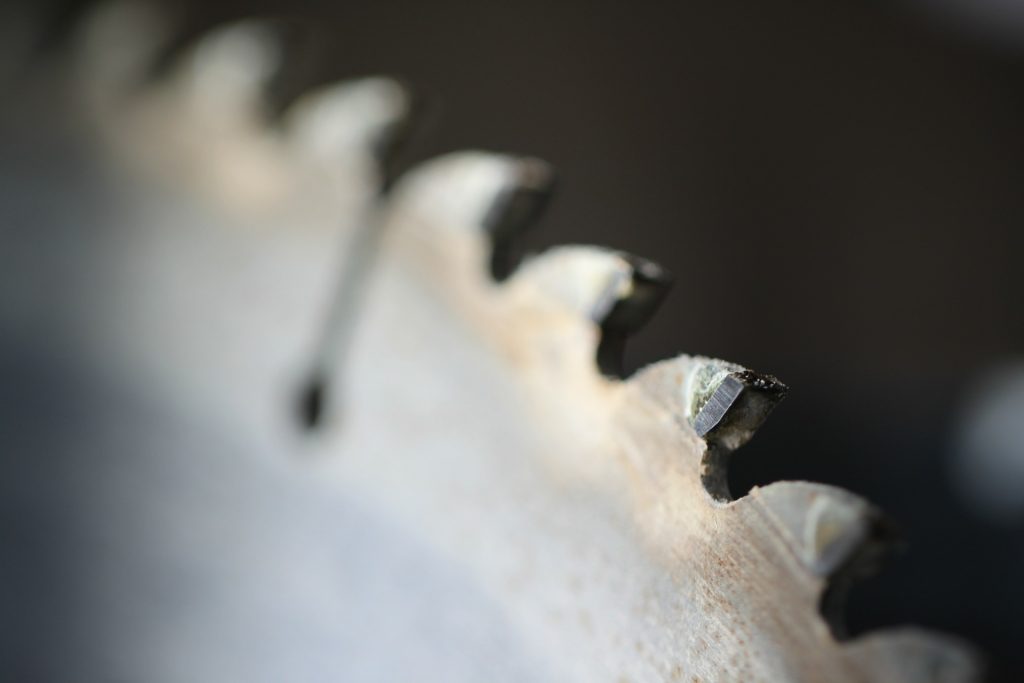 Frequently Asked Questions (FAQs)
We understand that there might still be some confusion regarding Ryobi circular saws.
To answer all your questions, we have added this section with the most frequently asked questions for your guidance.
How much does a Ryobi circular saw cost?
On average a Ryobi circular saw can range up to $6577. However, the price can vary depending on the type of saw and the size.
What size blade does a Ryobi circular saw take?
On average a Ryobi circular saw takes about 6 ½ inches of blade.
This is if your Arbor size should be approximately ⅝ inches and the tool weight is up to 5lbs.
How long will my Ryobi circular saw last?
If you use your Ryobi circular saw with proper care, your saw is expected to last up to 3 years.
However, this could depend on the type or size of the saw you are using as well.
Why does my saw emit smoke when I'm cutting something?
There could be a number of reasons why there is smoke coming out from your circular saw. These include:
The batteries of your Ryobi circular saw are not working
You're pressing too hard on the material you are cutting
There is limited power capacity
The blades of your Ryobi saw have become dull
How to Install Blade on Ryobi Circular Saw – Final Verdict
Now that we have reached the end of this guide, we hope it is easy for you to understand how to complete the task safely.
We strongly advise you to read this article thoroughly before you get started. This is because one wrong move could lead to a terrible accident.
We hope this guide was helpful. In case there is anything further you would like to know, do reach out to us through the comments below.