Makita is a U.S based hardware tool manufacturer. They produce all sorts of cordless and corded tools. However, the product in question is their corded miter saw.
In today's post, we'll discuss various operations of the Makita LS12 miter saw and how you can adjust its various angles.
By the end of this article, we'll go over the following topics:
Guide to adjust a Makita miter saw

How to adjust a Makita compound miter saw?

Alternatives to Makita miter saw

Important tips
Without further ado, let's get you started. 
Guide to Adjust a Makita Miter Saw
Makita miter saw comes with a bunch of options that you can use to adjust various cut angles. It can either be tilted left or right depending on the kind of cut you want. 
So, how do you adjust the cut angles?
As it turns out, you can easily move the tilt and bevel angles with the help of two different knobs. Let's take a look at the step-by-step process.
Set Your Miter Saw
The first step is to take your miter saw and place it on a flat surface. This is quite essential because an uneven surface can make the task a bit difficult. 
Once you do that, clear the space from both sides of the miter saw. It'll give you enough space to move the blade in either direction. 
Check for Knobs
After you have cleared space for your miter saw, the next thing is to check for the knobs. These knobs are located in two specific locations. 
One is on the base of the miter saw. You can this knob to adjust the bevel angle. The other knob is on the left side of the blade. 
What is the purpose of this knob?
This is your main knob. It enables you to adjust the saw blade angle. 
Loosen the Knobs
The next step is to unscrew the angle knob. You have to rotate it towards yourself until the saw hand is completely free to move. 
Once the knob is completely out, you'll hear a click sound. This is a signal to indicate that the saw hand can be moved now.
Adjust the Angle
Now that the saw hand is free to move, you can adjust the cut angle on either side. The arc extends from 0-degrees to 60-degrees on both sides. 
Furthermore, each side has positive stops for specific angles on both sides. Your saw hand will automatically stop and make a click sound.
Note: Besides a click sound, the saw hand will lock slightly at the angle stop. To move it further, you'll have to push gently in the same direction.
What are the specific angle stops?
There are a total of 6 angle stops. You can stop the saw hand at 0-degrees, 15-degrees, 22.5-degrees, 31.6-degrees, 45-degrees, and 60-degrees marks. 
Although these stops are there by default, you can still lock the saw at a different angle. However, this angle has to be between 0-degrees and 60-degrees. 
Lock the Knobs
Once you adjust the bevel and saw hand angle, screw the knobs in. Rotate the knobs in the opposite direction until you hear a click sound. 
This is your signal to stop rotating the knob. If you overdo it, there is a chance that you'll damage the threading on the knob screw. 
How do I check if the knobs are locked properly?
Move the bevel table and the saw hand, observe for any movement. If you can't detect any unwanted movement, the saw is locked properly. 
Remove the Blade Lock
Before you start on your task at hand, there is one last thing to do. The saw hand has a lock located between the angle knob and the saw blade. 
It is a small black lever that you can pull out. You have to remove it because otherwise, the blade won't operate. 
This is all you need to know when it comes to a basic Makita miter saw. For a compound miter saw, there is a minor difference. 
Let's check it out. 
Steps to Adjust a Makita Compound Miter Saw
Here's how you can adjust your Makita compound miter saw.
Set up your saw on a flat table. 

Look for the angle knob on the right-hand side. It is located just behind the motor. 

Loosen the knob and adjust your saw blade angle.

Screw the knob in once you set your desired angle.

Unlock the blade from the left side and get started. 
Should I adjust the bevel angle as well?
As for the bevel angle, you don't have to adjust it. The Makita compound miter saw has a dual-bevel design. It means that the bevel is built-in the saw hand. 
Moreover, the bevel adjustment is only required for large wooden planks.  
Alternatives for Makita Miter Saw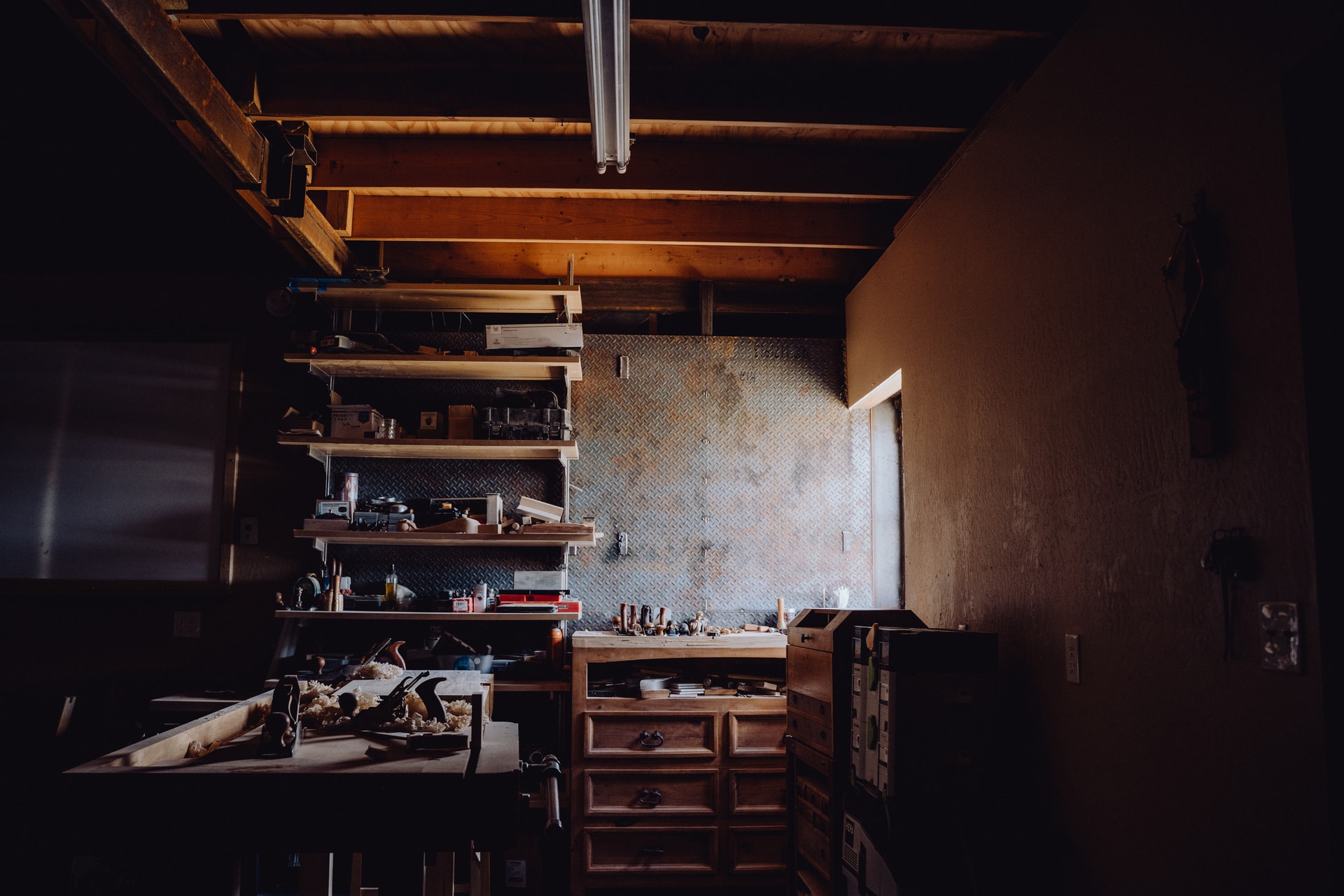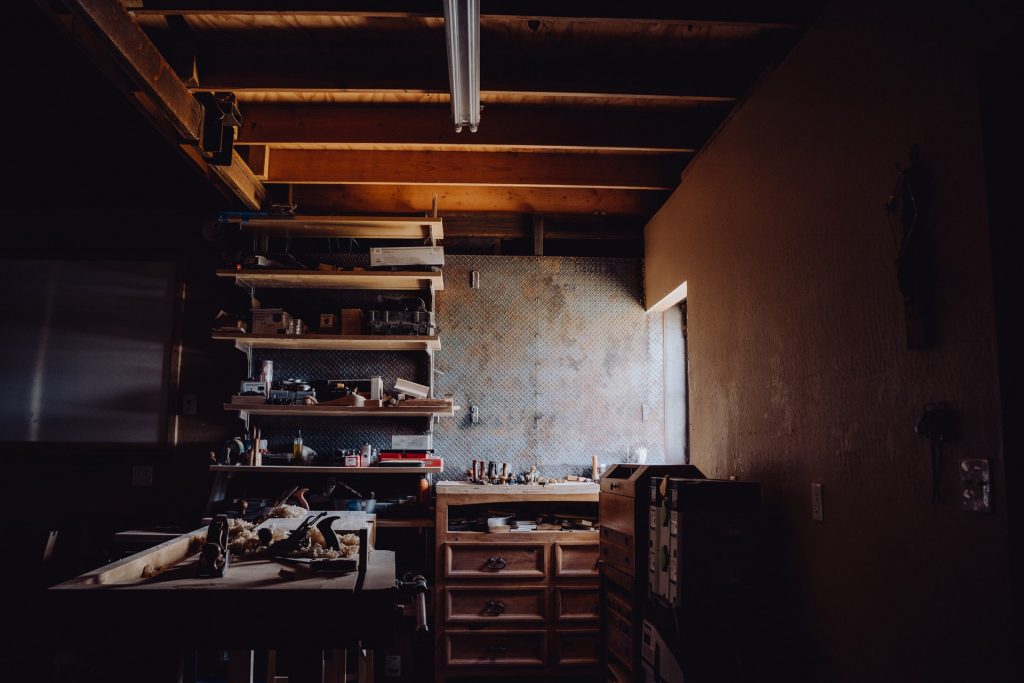 Makita miter saw is quite versatile and useful due to its highly adjustable design. However, there are some viable alternatives that you can use. Let's take a look at them. 
BOSCH Dual-Bevel Miter Saw

DeWalt 12-inch MIter Saw

Craftsman V20 Sliding Miter Saw Kit
All these alternatives are highly durable and easy to operate like Makita power tools. 
Important Tips to Keep in Mind
There are some important things you need to keep in mind while you are around a miter saw. Let's have a look. 
Always wear protective gloves. It is quite easy to hurt yourself with the sharp edges of the blade. Hardened gloves will keep your hands safe at all times. 

Attach your miter saw to a power source after you adjust the angles. This will keep your miter saw from damages by the static current. 

Keep the saw blade cover on at all times. Once you complete the task at hand, cover the blade to avoid rusting.

Make sure that the knobs are properly locked before you turn the saw on. In some cases, this will cause a lot of vibrations and mess up your cut. 
With this, we come to the finish line of our post on how to adjust a Makita miter saw. We hope this guide proves to be informational for you. 
It is quite easy to adjust different angles on a Makita miter saw. You just have to use the right knob and use the scale to set a specific angle. Besides that, the Makita miter saw also enables you to adjust bevel angles for cleaner cuts. 
Do let us know what sort of angle mechanism you prefer to use. 
Look at our page for more information on how to adjust your miter saws.